this page includes graphic sexual images. If you are under 18 or do not wish to consume fetish art, please close this page.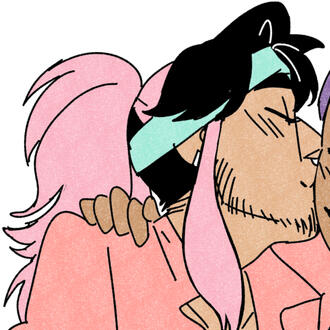 pooka
fucca
call me lucca

he/him prns, fresh fetish sketches
cw: monsters, interspecies, furry, pregnancy (m & f) content, oviposition
I LIKE TO DRAW
comedy, silly sex, and non-sexual kink drawings

Humans and Non-humans such as Pokemon, monsters, furries, and aliens (preferred not super complex, very little experience with xeno)

interspecies relations

impregnation, pregnancy, birth, & related subjects excluding abortion/miscarriage for kink (hurt/comfort is OK); all genders (mpreg is ok)

trans bodies, non-trans bodies with different genitals, fantasy genitals/genders

men with breasts, women with penises, people who are not men or women

Breast and nipple play, including lactation (all genders), titfucking, stimulation & orgasm

bellies, belly bulges, cum inflation

unrealistically sized insertions (that still fit somehow)

thick bodies, plus size, weight gain, etc.

oral, solo, and non-penetrative sex such as frotting

consentacles

eager participation

cum play including pre-cum, cum filling, & fantasy cum

aphrodisiacs & consensual drug consumption

teasing, public arousal, sexual frustration
I'D RATHER NOT DRAW
No Non-Consensual Acts: other artists draw plenty, so I would prefer not to!

Underage* - I am comfortable aging up characters that are not 18+, but would prefer to only depict sexual acts occuring with models that are 18+ or otherwise Adult Aged in their species.

Snuff

Heavy Gore* - I'm not good at it

defecation, emetophilia*- nausea as a result of pregnancy is ok, but would prefer not to depict sex acts with shit or vomit

Hyper: i'm not good at it

Incest: personal preference

Hateful/Politically Charged artwork: As i sometimes use my own art to depict my own political opinions, i would rather not be hired to depict anyone else's.

Any copyrighted species or coloring/editing anyone else's work/OCs without consent
Unsure? Just ask!
No judgements, just preferences.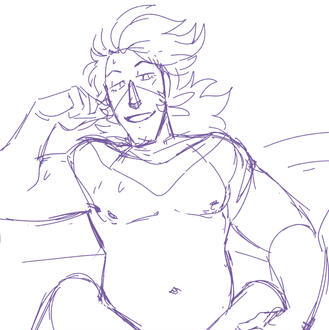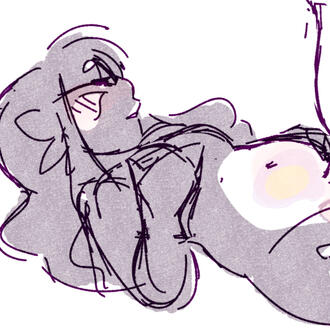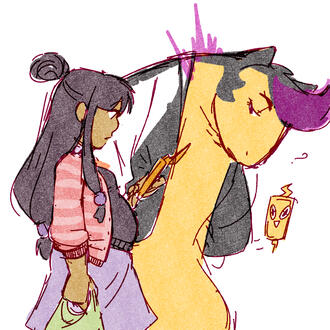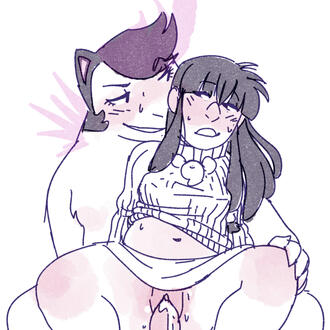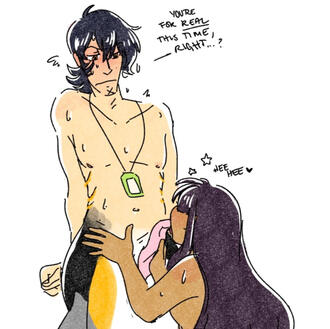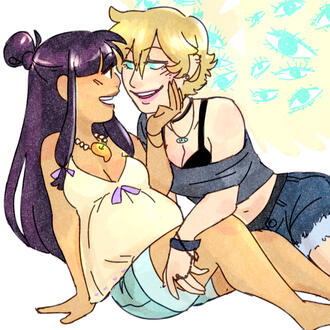 All Prices are starting points. Content will add to the price.
Tier 1 - Colorless Sketch: Just lines, no shading/color. Starts at $23 for solos, $33 for duos+

Tier 2 - Monochrome Fill: sketched lines with 1-3 colors. $28 solos, $38 duos.

Tier 3 - Colored Sketch: sketched lines with flat colors, no shading. $33 solos, $43 duos.

Tier 4 - Monochrome Lineart: lineart with 1-3 colors. $38 Solos, $50 duos

Tier 5- Flat Colors: Lineart with full flat colors. $58 solos, $63 duos.

Tier 6- Fully Colored: Lineart with colors and shading. $65 Solos, $75 duos.

Extras: small accessories and toys are free. Extra characters (3+) are between $5-10 extra depending on complexity of commission/character. Eggs and other pregnancy fetish details are no additional cost.

Want SFW art? SFW commissions are not open at the moment, but contact me for links to my SFW (daylight) persona.
back to navigation

Commissions are currently limited.
Submit a request with the information about your commission, and if I am able to accept it, I will respond with a quote of your adjusted price. If the price suits you, I'll send you an invoice via Paypal OR a request via your preferred service between Paypal, Venmo, or Cashapp.
I reserve the right to reject your commission request with no explanation, and to cancel & refund with no explanation.

Please view my Terms of Service before commissioning me.

To inquire for a commission, send your commission information to
pookalucca (@) gmail (. com).

Please include references for your characters and poses. Any information you can give me on what you want to see is useful-- even stick figure sketches.